Event production services in Liverpool
We offer services in event production that combine cutting edge technology with modern design and creativity. Our stock for hire includes audio and sound equipment, video, staging, lighting and more. Whether your event is a corporate staging for a business or trade fair, or a private event for a wedding or birthday, we have the experience in stylish event production to make it happen. Our prices are affordable and competitive, so we can produce the ideal event for you, whatever your budget.
If you're planning and organising a corporate event like a conference or trade fair, we have the resources and skills to assist in its production. We have large stocks of the highest quality equipment, ranging from laser projectors to beam lighting and stage setting for visuals, all installed by our expert team of event production specialists. We can also provide audio services for your event, whether small or large.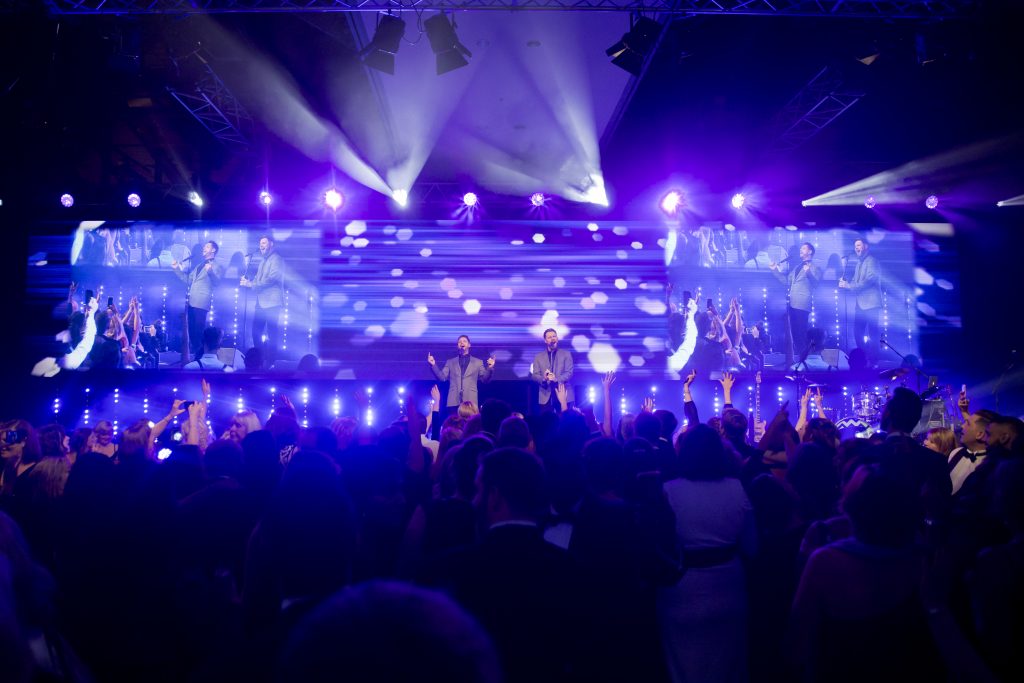 Luxury weddings, parties and private events
We work closely with our clients to deliver truly unique private event experiences, including luxury weddings and birthday parties. Let us transform a space just as you like – whether your location is on a deluxe yacht, in a historical castle or rustic barn. We offer the utmost in discretion and professionalism to create the event of your dreams. Whether you'd like subtle, low-key styling or an all-out extravagant occasion, we can supply all creative elements of your event's production.
Our staff are renowned for their expertise and knowledge. We'll offer help and advice at any stage of the event production process – from your initial enquiry, right through to the day of setting everything up. We always deliver any equipment that you hire from us directly to your venue of choice at a time that suits you. Do you require a simple projector and projection screen for a small gathering? Or a more complex AV set-up for a large-scale business event? We provide everything you need at Sterling Event Group.
AV hire and event production
We believe that a show-stopping event must always have memorable and engaging audio and visual technology that embraces current trends. We have a vast range of audio and visual equipment for hire, including plasma and LED screens, projectors, cameras, vision mixers, media servers, digital mixing desks, lectern and table top microphones, D&B line array and point source systems, playback and DJ equipment, induction loops and much more. Speak to us today about your audio and visual requirements for the production of your Liverpool event.
If your event requires rigging services, we also stock various kinds of rigging equipment to suit your needs. This includes a selection of different-sized trusses, self-climbing ground support structures, electronic hoists, rigging hardware and wind-up stands, tripods and tank traps, all installed by our expert team.
Our lighting technicians are experts in their field. They've worked across both private and corporate events to give them a wealth of expertise in event production. We can help you create the lighting effects you need for your ideal occasion. We can provide spotlights to showcase individual people or speakers at a formal event. Additionally, we can help with illumination for a stage or production set or lighting for a party. Speak to our team about creative video, staging and special effects. Let's discuss your options so that you can create the ultimate light show.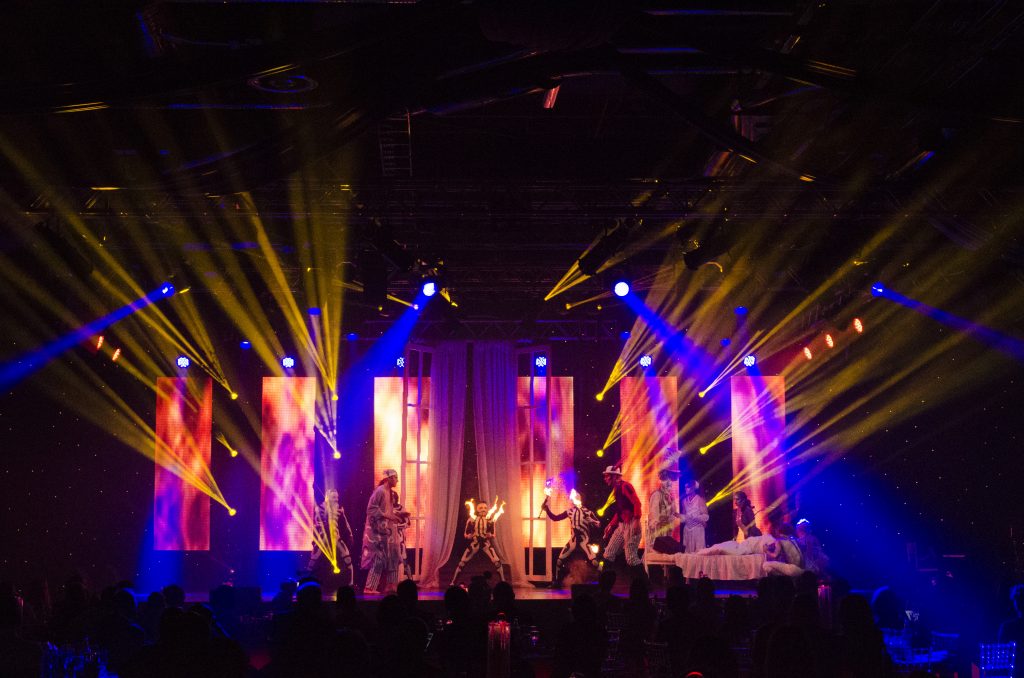 When it comes to decorating your event, we also have a range of props and stage furniture, ropes, drapes in different fabrics, printed backdrops, LED dancefloors and projected floors to give your event those final finishing touches. We also have alternative flooring options including artificial grass, mirror and gloss finishes.
About Sterling Event Group
Established in 1999, Sterling Event Group is one of the country's premier event production companies. If you're looking for event production in Liverpool, we cover this area and surrounding cities. Sourcing the latest in modern technology and trends, we give customers the best quality AV experience. Together, we can bring your dream event to life. Located near Manchester airport, our services mainly cover Liverpool, Leeds, Manchester and the surrounding areas, but we can also accommodate customers coming from all across the UK. Get in touch with us today about our event production services and AV hire for your perfect occasion.