For many years now virtual events have been used all over the world, think TED talks, facebook live stream and Apple product launches. However now more than ever virtual events are seeing a rapid rise in popularity, creativity and ultimately success. With an opportunity to increase attendee capacity, offer up immersive and unforgettable experiences and lower the barriers to participation it is no wonder that this type of event is on the rise.
By definition virtual, or online events, are simply events which take place in a virtual space rather than a physical one. In a web based environment these events can exist in both a live or on-demand format and can often provide a way for attendees to interact with both the event and each other simultaneously.
These events can either be entirely virtual or used as an extension of a physical event in order to maximise its potential audience.
So, what are the different types of online events and what's the difference?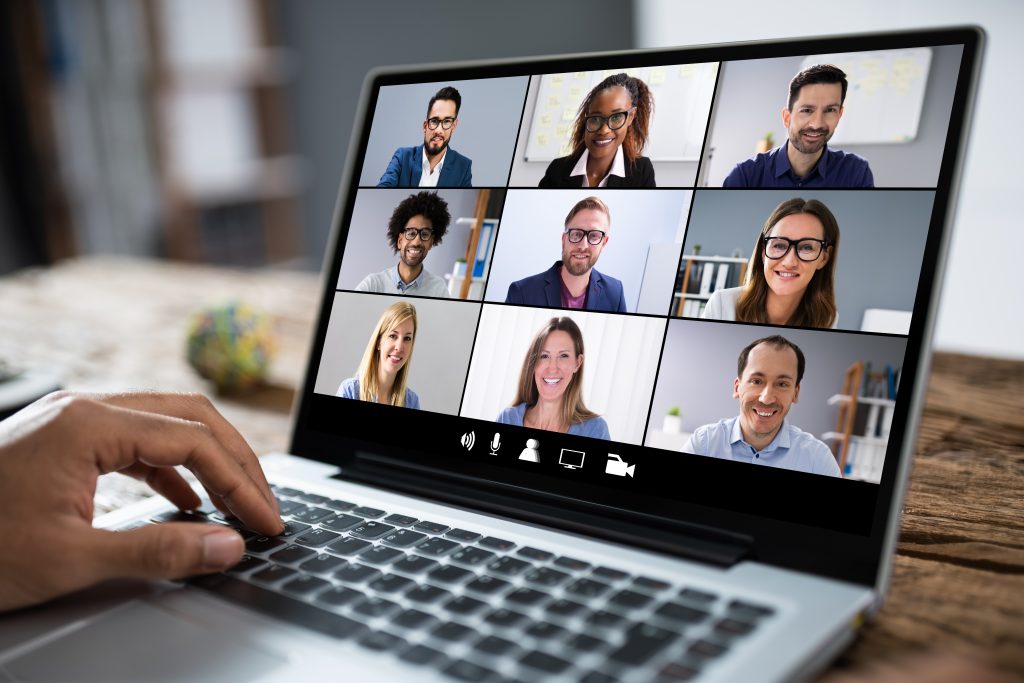 Video Conferencing
Video conferencing usually involves smaller groups of people having real time, two-way conversations. Examples of this would be a team meeting, interview, or brainstorming session. There are many software solutions for this with some of the most common including Zoom, Microsoft Teams, Facetime, GoToMeeting and Google Hangouts. In the current climate we are also seeing trends towards the use of video conferencing beyond that of an office setting. Video conferencing is being used to host anything from lessons to quiz nights; and everything in between (including a wedding).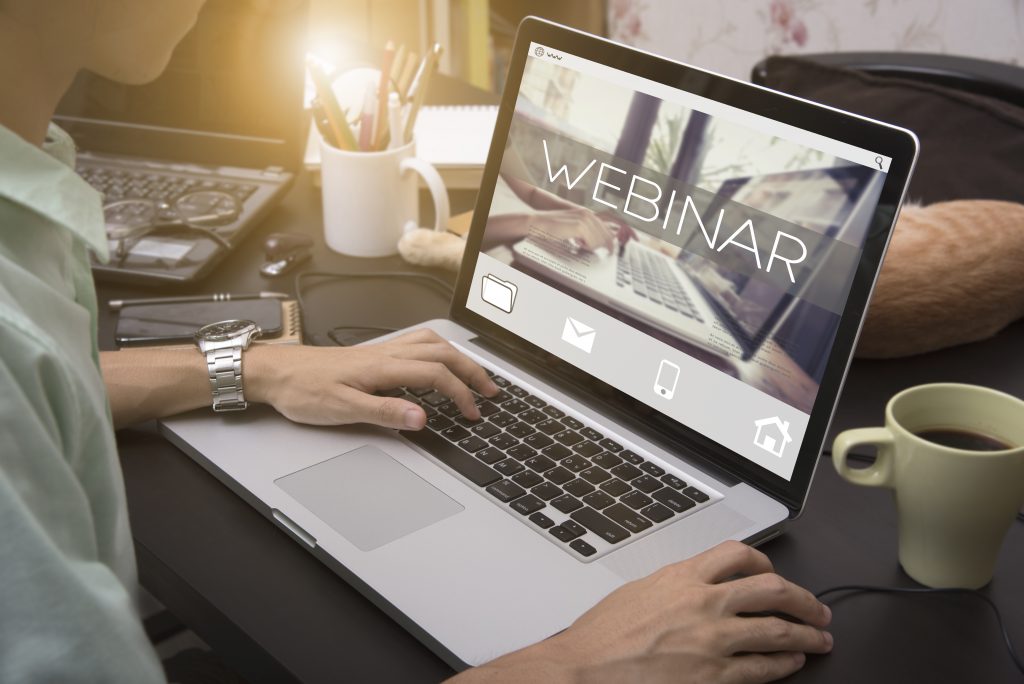 Webinar
A Webinar involves a host or hosts, presenting to and interacting with a large audience. This interaction is what distinguishes a webinar from a webcast. Often a webinar will include one or multiple presenters, slide content and videos as well as a way for the audience to participate in a Q&A, live polls and discussion.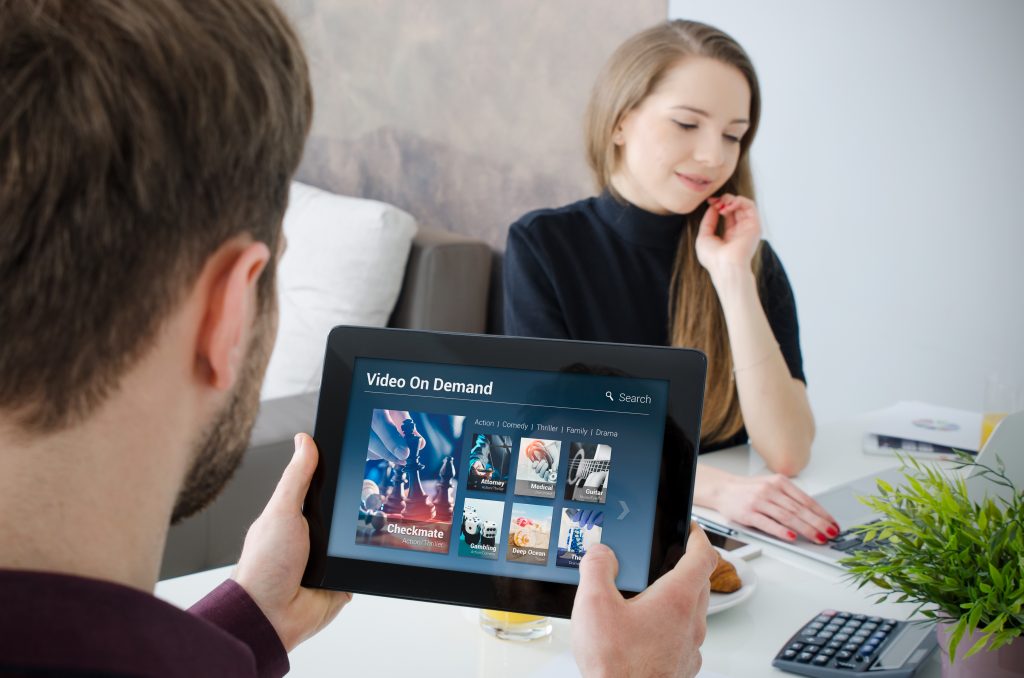 Webcast
A webcast is a one-way online broadcast which can either be live or on demand. This might be a livestream of a corporate announcement, speech, sporting event or music performance.  The key difference is that the audience do not interact in real time. Most recently we have seen the rise in musical productions from Andrew Lloyd Webber and concerts such as the One World: Together at home concert being broadcast to viewers via television and online platforms.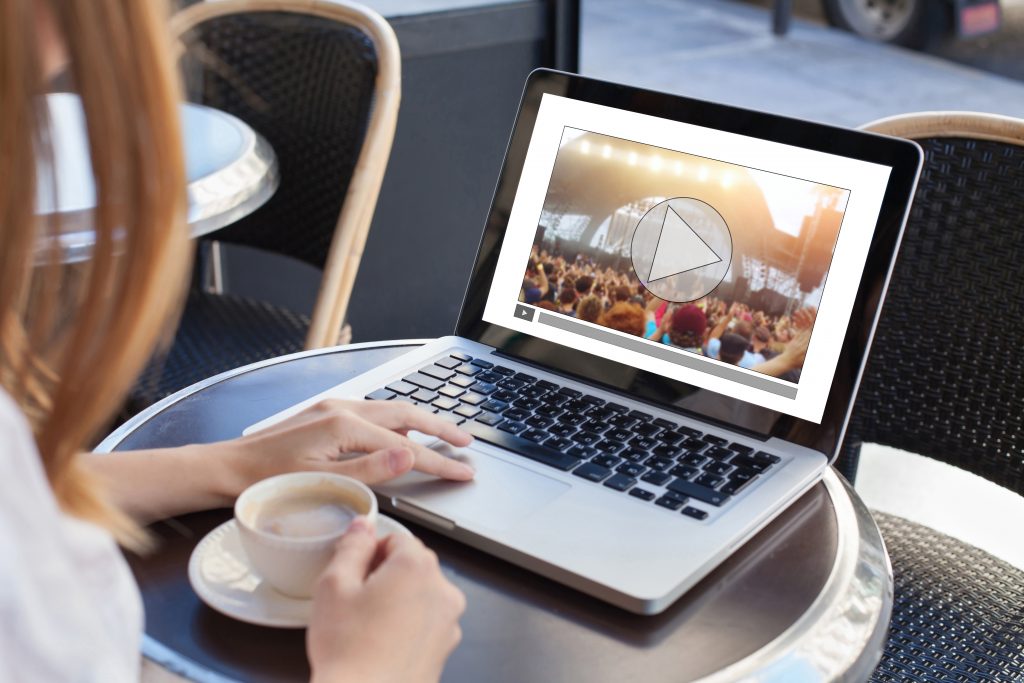 Virtual Event
This is typically a more extensive virtual experience which in many ways, mimics a more traditional physical event. It may include multiple sessions, breakouts, networking opportunities, virtual exhibition spaces and similar to when attending an event enables attendees to pick and choose what content is relevant to them. Is it not only the more traditional conference style events that are moving to the virtual space, but also events such as University Open Days and even art gallery and museum tours.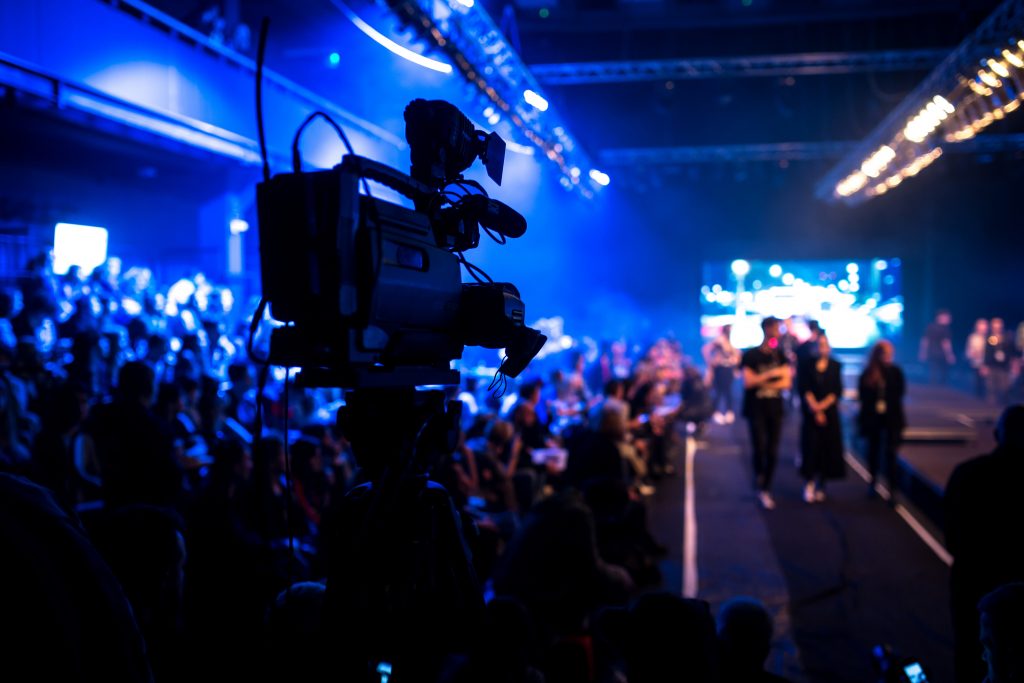 Hybrid Event
This involves the integration of one (or more) of the above online event types with a traditional live event. This can dramatically extend the reach of your event. Whilst it's a great way to expand your audience it also allows for collaboration with others globally. You may have a panel session with people contributing from various remote locations or a keynote speaker presenting without physically having to be at the venue.
If you would like to discuss the needs of your event or would like to discuss how we can make your event virtual, we'd love to hear from you. Get in touch with our friendly team of industry experts today!