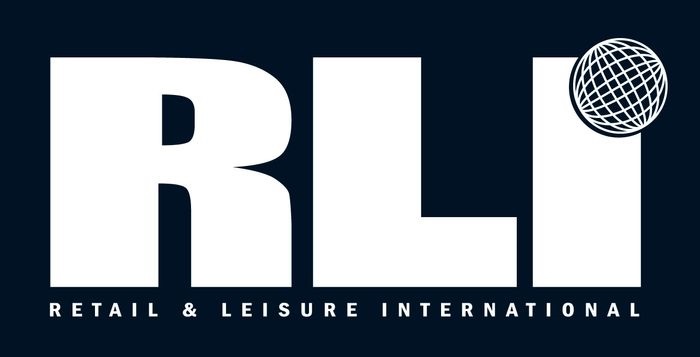 Since their founding in 2004 Retail and Leisure International have become the voice of retail and leisure sectors across the globe, and each year they host the Global RLI Awards to recognise the very best in the industry. With past ceremonies being hosted in Dubai, London and Los Angeles, the awards are a highly anticipated calendar highlight and provide the perfect platform to bring the industry together and recognise the successes of ground-breaking projects.
With plans to host the 2020 RLI Awards at the National History Museum in its usual live format being disrupted, and any hopes to postpone being quashed due to the ongoing COVID pandemic, RLI were keen to look at alternative options to ensure the show could still go on. They came to us with a brief to devise a virtual alternative as aligned and similar to the real thing as possible. They were keen to ensure that the glamour, flair, and prestige of their usual live awards remained and was fully infused throughout. Considerations also had to be made for the fact that live nominees and award winners would have to be brought in remotely from locations across the globe including China, Singapore and the USA, and so time zones and the associated logistics needs to be considered.
Thank you once again for all your hard work, we've loved working with you guys!
We worked in collaboration with RLI from initial brief, right through to show day to ensure that their vision was brought to life, and the final result was truly reminiscent of the live event. The virtual awards encompassed a live awards ceremony hosted from Sterling Studio by newsreader Lucy Alexander and RLI's very own Jayne Rafter, and was a harmonious fusion of live and pre-recorded content. This included award announcements live from the studio, award sponsors being brought in remotely, sponsor advertising opportunities, live acceptance speeches and pre-recorded videos from winners who were unable to tune in on the night. Sterling Studio extras were also incorporated into the production and further enhanced the glamour and wow factor of the evening. These included a green screen, fountain spark effect pyrotechnics and the space to accommodate a giant sparkly unicorn. The final show was then streamed live to the Global RLI Awards website and was viewed by 'virtual guests' across the globe.
Services provided;
Studio Package
2 x Dressing Rooms
Green Screen
Autocue
Live stream via Vimeo
Fountain spark effect pyrotechnics
Giant illuminated unicorn brought into studio supplied by Awards sponsor MK Illumination
If you are considering making your event virtual then make sure to get in touch, we'd love to hear from you! We have solutions available at all levels ranging from remote technical support for your video conference to give it that extra professional edge to creating a multi room virtual experience with audience interaction tools.
DISCOVER OUR FULL SERVICE &
CREATIVE TECHNICAL OFFERING
Talk to us