Sterling Studio hosts The Fragrance Shop Hybrid National Conference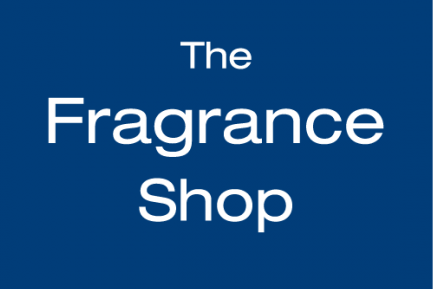 Established in 1994, The Fragrance Shop have grown to be the UK's largest independent, fragrance retailer. With over 150 fragrance brands and 200 beauty brands housed online and in their 193 stores, their aim is to make their brands mainstream and luxury fragrance affordable and accessible to all. Each year they host a live annual National Conference for over 300 delegates, and for several years now we have had the pleasure of providing our technical support to assist in bringing this invaluable and highly successful event to life.
With the current climate continuing to put large scale live events on hold, this unfortunately meant for The Fragrance Shop that their 2020 National Conference was unable to go ahead in its usual form. However, despite these road blocks, now more than ever they didn't want to forgo the opportunity to connect and engage with their staff, and so decided to upgrade from the likes of  Zoom to Sterling Studio to ensure their conference could still go ahead. In past years their National Conference has brought together over 300 delegates, speakers, and guests from across the country and beyond, and so the brief was to devise a solution that would replicate the event, whilst remaining within government guidelines. With a packed programme, it was important that all key aspects of the conference were seamlessly woven together and streamed throughout the day to simulate that of the live event. This included The Fragrance Shop Awards, speakers from the leading brands in fragrance and training.
After several weeks of planning, refining, and pre-recording training content, the big day finally arrived and live from Sterling Studio we provided full technical Production Management throughout. The conference took place via a live broadcast and was streamed via a two-way video link to 9 cinemas across the country. Each cinema hosted an audience of 30 socially distanced delegates to align with government guidelines; and was equipped with a live streaming kit including professional camera and audio operated by a dedicated Sterling technician. The 270 delegates were entertained, educated, and inspired whilst also having the ability to interact with both the remote presenters and presenters in the studio. Each component of the Conference programme was seamlessly woven together with The Fragrance Shop awards being a big highlight of the day as winners were captured live onscreen across the country as they received their award. Content was also recorded in the Studio to be used at a later date as part of a wider training programme.
Overall, the National Annual Conference was a resounding success, and was proof that whilst the current climate is putting live events on hold, conferences can still go ahead and businesses can still continue to deliver a key message, engage with their staff and bring teams together during such uncertain times.
Services provided include:
Full Studio Package
Sterling Technicians providing support at 9 cinema locations
Live streaming kit at each cinema location, including professional camera and audio
Two way video link
Management of 14 remote presenter feeds
If you are considering making your event virtual then make sure to get in touch, we'd love to hear from you! We have solutions available at all levels ranging from remote technical support for your video conference to give it that extra professional edge to creating a multi room virtual experience with audience interaction tools.
DISCOVER OUR FULL SERVICE &
CREATIVE TECHNICAL OFFERING
Talk to us