Professional & Experienced Event Rigging Services
At Sterling Event Group, we understand that rigging is often the key structural foundation to any event production. Getting this right opens the doors to a multitude of options and creative technical production designs and solutions.
We offer a comprehensive range of event rigging solutions; whether it be suspending a full event rig from the ceiling of an arena space, getting the most out of a marquee set up or hanging branded banners from the side of buildings. We have even built and rigged a bespoke swing for photo moments, and so nothing is too extravagant, and our experience in rigging enables us to do it all.
A Sterling Event Group rig ensures that only the very best in event rigging equipment is used, and the most thorough health and safety measures are observed. Our extensive stock includes the likes of electronic hoists from CM and EXE, Litec truss' and Zarges ladders.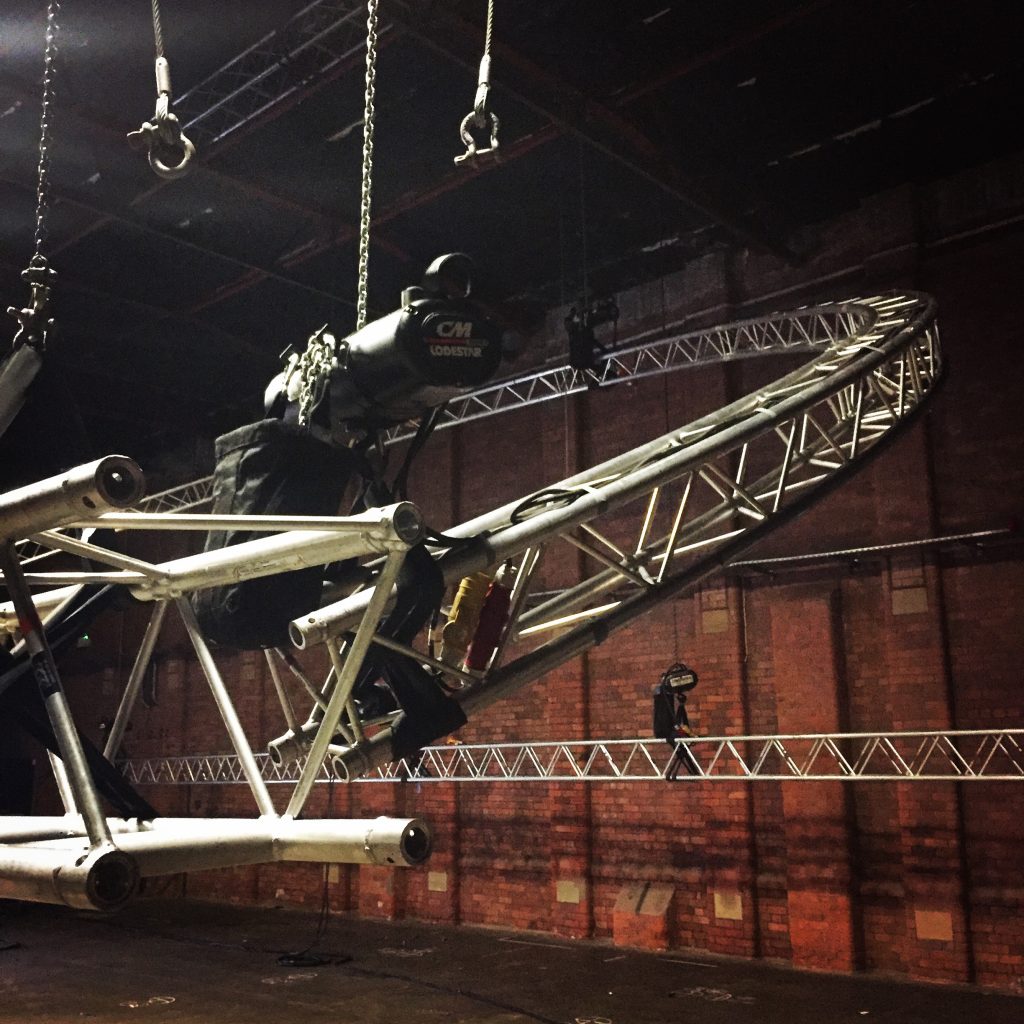 From planning through to delivery you will work with members of our highly experienced and dedicated team of project and technical managers and technicians to ensure every requirement is understood and the outcome meets or exceeds your expectations.
We regularly supply truss and motors to a range of other production companies from our regularly inspected and safety rated stock, and we have also partnered with Victoria Warehouse as their trusted in-house riggers.
An expansive selection of truss including self-climbing ground support structures
Electronic hoists from CM and EXE
Huge selection of rigging hardware
Wind up stands, tripods and tank traps
Ladders
To search our extensive range of rigging equipment hire, head over to our Equipment Hire page. Or if you would like further information about our rigging services or for a detailed rigging quote, please don't hesitate to get in touch today.