The British Cardiovascular Society Annual Conference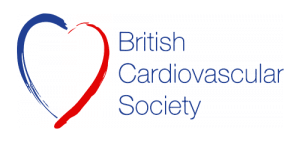 The British Cardiovascular Society aims to support and represent all those working in the fields of cardiovascular care and research. Founded in 1922, the BCS has grown and subsequently evolved into a complex and extensive organisation that plays a pivotal role in the delivery of cardiovascular health across the UK. With over 3,000 members, made up of consultant cardiologists, specialist registrars, GPs with a specialist interest, nurses and other professions the society has four key missions. These include setting the standards of clinical excellence, committing to enhancing and maintaining the highest standards of training education and research and being the primary source of professional advice and advocacy within the field of cardiovascular care and research.
A calendar highlight for the British Cardiovascular Society is their annual conference where experts and leading clinicians from across the UK and beyond gather for a three-day conference jam packed with keynote talks, an extensive agenda, interactive sessions, exhibitor stands and networking opportunities. However, with the COVID-19 pandemic putting a stop to all live events, BCS were faced with a significant roadblock threatening the running of their 2021 conference. With the live conference off the cards, BCS reached out for our help in devising a plan to ensure that their 3000 members could still attend their annual conference, albeit in a virtual capacity. Not only did they want to move their conference to the virtual realm, but they also wanted to incorporate presenters live from the auditorium at Manchester Central, pre-recorded content, speakers dialled in remotely and additional on demand content. This was all to be hosted on a bespoke, user friendly and professional platform with enhanced conference capabilities vastly above and beyond that of a zoom webinar call.
We were delighted with how well our conference went and received some great feedback from our delegates including ' congratulations on an outstanding conference'. Whilst this had a lot to do with the quality of the content, it also had much to do with the platform quality and the management of the conference delivery from end to end supported by the Sterling team.  Delivery of our annual conference after a gap in 2020 and as a first foray in to virtual delivery was always going to have an impact with our members one way or another. As it was, that impact was overwhelmingly positive and has set a quality benchmark for us to attain in all aspects of our future on-line delivery.    We very much look forward to working with you in the future. Thank you again. 
4 days | 5 parallel streams | 300 speakers | 14 exhibitions stands | 1 virtual networking hall
From the outset we worked closely with the BCS team to take on the complex task of migrating 4 days-worth of live conference and exhibition content onto a virtual platform whilst ensuring that all delegates were offered the same opportunity for high levels of engagement, and the professional look and feel of the in-person conference. We worked to support BCS with their content creation by offering our remote studio spaces and technical expertise to accommodate the pre-recording of agenda and hot topic items via the dialling in of presenters remotely. This was later supported by the editing of content to make conference ready and ensure the same BCS branding throughout. Further to this we worked to manage all content to populate the sophisticated platform with Hot Topics, Abstracts, virtual Exhibitor stands, speaker and attendee profiles and a virtual networking page which enabled attendees to join video calls with exhibitors and other delegates. The 4-day conference was then broken down into 5 parallel streams and managed by our experienced technicians via vMix and Zoom; providing delegates with the opportunity to enjoy a comprehensive agenda of talks (with each session comprising pre-recorded content, live Q&A and interactive polls); with additional live content from our Live from the Auditorium set up at Manchester Central. Post event we supported BCS with the collation of analytics and provision of all content being made available on demand on the platform.
The overall result was that the conference was a great success that was well received by delegates, presenters and BCS alike. It ultimately enabled the conference to go ahead despite the COVID 19 obstacles that were put in BCS' path, without forgoing the high standard and professionalism that BCS strive to infuse throughout all of their events. The conference enabled high levels of engagement and opportunities for networking, an extensive agenda, on demand content and ultimately the ability for the country's leading clinicians and experts to 'gather' and learn during such a challenging time.

Services provided include:
Bespoke CrowdComms platform incl platform build and content management
Support with pre-recording (via zoom and vMix) and editing of agenda and hot topics including creation of an online diary system for pre-record booking slots
5 parallel streams managed by our experienced technicians via vMix and Zoom to play back pre-recorded content to bring in live presenters
Live from the Auditorium package incl use of Barco E2 as the screen management solution to bring in remote presenters, mix live feed and add in slide content
Custom printed graphic Auditorium backdrop, with design considerate of close-up shots in the Auditorium space
Creation of virtual exhibition stands incl a unique 3D model stand
Post event support incl analytics and on demand
If you are considering making your event virtual then make sure to get in touch, we'd love to hear from you! We have solutions available at all levels ranging from remote technical support for your video conference to give it that extra professional edge to creating a multi room virtual experience with audience interaction tools.
DISCOVER OUR FULL SERVICE &
CREATIVE TECHNICAL OFFERING
Talk to us