Great Places Housing Group Managers Conference 2020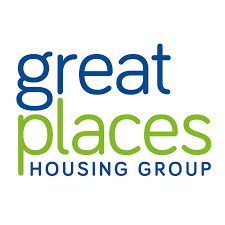 Great Places Housing Group have been providing affordable social housing across the North West and Yorkshire since 2005 and as one of the largest home building housing associations in the north they work in some of the region's most diverse neighbourhoods. They are truly committed to creating great homes, great communities, and great people and in the year of 2020 undertook a new adventure in their quest to do so. From April 2020, Great Places merged and joined forces with Equity Housing to help deliver on their joint strategic ambitions and tackle the housing crisis together.
Following a successful venture into the world of virtual events via their Leadership Conference back in November 2020, and with COVID restrictions continuing to put live events on hold, once again Connectin events called upon our technical expertise and Sterling Studio to take the Great Places Managers Conference virtual.
Since their merger with Equity Housing, this was to be the first time that all managers across the business would 'gather' and connect to share plans for the coming year, and so it was imperative that despite the current climate they were able to do so in a way that encompassed maximum engagement, production value and flair. The aim of the conference was not only to share plans for the coming year but also incorporate engaging sessions focusing on their new Corporate Plan and cultural indicators, sessions on the Importance of Internal Communications, and the sharing of results from their recent Intelligence Gathering survey. Additionally, Great Places wanted to integrate the opportunity for managers to attend an optional networking session via Starleaf.
I'll be honest, I was a bit suspicious about virtual conferences at first and how they might work but I've been pleasantly surprised. It would clearly be better doing this in person but the evidence so far is that virtual conferences are a pretty good second prize and actually do come with some benefits… noone's had to commute today, there's been no travel stress, no cancelled trains, buses, sprints through Central Manchester to get to the venue on time and no dilemma about to what to wear. There are definitely a few little bonuses to the virtual world!
We worked closely with Great Places Housing Group and Connectin from the outset to ensure their vision was brought to life, and that their virtual conference exuded the production value and engagement beyond that of a typical 'zoom' call.  From our Virtual Control Room, we used our extensive suite of expertise and technology to weave together a combination of live presentations and pre-recorded content. This included a total of 11 presenters who were brought in remotely live from their own homes, with the presentations then being mixed with slides and content before being broadcast live via a bespoke event website as created by Connectin.
Overall, the virtual conference was another great success with over 180 managers tuning in to the conference live, and with the broadcast now being available to watch on demand post event.
Services provided include:
Virtual Control Room including full technical support
Live stream via VIMEO
If you are considering making your event virtual then make sure to get in touch, we'd love to hear from you! We have solutions available at all levels ranging from remote technical support for your video conference to give it that extra professional edge to creating a multi room virtual experience with audience interaction tools.
DISCOVER OUR FULL SERVICE &
CREATIVE TECHNICAL OFFERING
Talk to us