Technical production provided at Concorde Conference Centre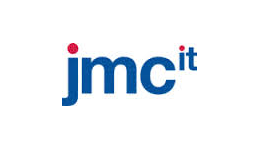 Conference and exhibition for an award winning IT provider.
As part of our exisiting arrangement with one of Manchester's unique venues we were asked to put together a proposal for an IT company's annual Strategy Briefing Event.
The visual element of this event was based around large flat panel set incorporating 12ft and 16ft 16:9 screens, HD projection and coloured uplighting to keep the event on brand. As interest in the event increased 65″ plasma repeater screens were added to cater for the additional delegates.
As an extra element for the event, all sponsors were given the opportunity to have their logos projected onto the side of Concorde.
The event was a great success and we already have the next event pencilled in.
The day went very well - very happy with the professionalism of your guys and would happily use your services again
Services provided;
Large flat panel set incorporating 12ft and 16ft 16:9 screens
HD projection
Coloured uplighting to keep the event on brand
65" plasma repeater screens were added to cater for the additional delegates
Logos projected onto the side of Concorde
DISCOVER OUR FULL SERVICE &
CREATIVE TECHNICAL OFFERING
Talk to us