Onward Home's very first Virtual Colleague Conference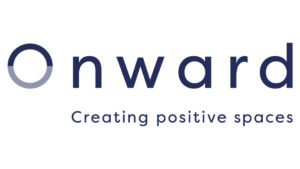 Sterling Studio was a hive of activity as Sterling Event Group alongside ConnectIn Events worked to produce Onward Home's very first Virtual Colleague Conference. After a successful Colleague Conference previously held at Exchange Hall, Manchester Central in 2019, Sterling Event Group were due to provide their technical support and services again this year. However, with the current climate putting live events on hold the live conference was no longer an option- yet Onward Homes did not want to forgo the opportunity to connect and engage with their staff, and so decided to upgrade from the likes of Zoom to Sterling Studio and move their event to the virtual realm. The result was a fantastically engaging and dynamic virtual conference combining live presentations from the studio, a guest host dialled in from Scotland, pre-recorded company videos and various slide style presentations. All components were seamlessly woven together to make for a slick and immersive conference with that all-important extra production value and flair; and  live streamed to over 700 staff members upon Onward Home's very own website.
Make sure to check out the highlights video below!
"As always we knew we were in safe hands and we were delighted with the outcome"
Services provided include:
230m2 black box studio space.
Foldback Speakers and wireless microphones controlled by a QL1 Digital mixing desk.
Colour changeable stage wash to illuminate presenters controlled by a touch screen control desk.
6m Circular Podium stage with a 10m x 3m tall curved digital stage backdrop.
Barco S3 Vision mixer.
2x HD Camera Kits.
2x 65" Comfort Monitors.
On Camera autocue system.
Dedicated crew including, vision engineer, audio engineer, camera operator and show caller.
If you are considering making your event virtual then make sure to get in touch, we'd love to hear from you! We have solutions available at all levels ranging from remote technical support for your video conference to give it that extra professional edge to creating a multi room virtual experience with audience interaction tools.
DISCOVER OUR FULL SERVICE &
CREATIVE TECHNICAL OFFERING
Talk to us